England 99s have lost out to Ireland 12-11 (2-2, 2-4, 2-3, 6-2) in a very tight opening match at the North Sea Cup in Aberdeen.
England put in a fantastic performance and led against the senior Ireland team for most of the match but a strong final quarter for Ireland edged them in front with around a minute remaining.
Coach Ian MacCallum commented after the match: "It was a disappointing end to the game for us, after all the hard work to get into the lead, we ran out of energy and mistakes started to creep in. We have the next game against Wales later today to put things right."
Plenty of positives to take from the game and live coverage of future matches on Periscope is available by following Joan Dundee @Joan_dundee on Twitter.
Remaining fixtures:
England v Wales (Saturday 2.30pm)
England v Scotland (Sunday 1pm)
Game 2 result
A solid win against the Welsh Senior women's team, 14 – 7 in England's favour (3-0, 5-2, 2-4, 4-1).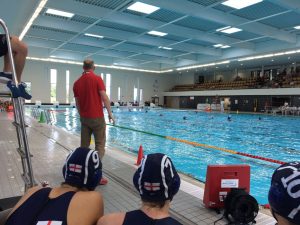 Reviewing the match, Coach MacCallum commented that the performance was the, "perfect response from the girls after the disappointment of this mornings match against Ireland. We are looking forward to a tough final match tomorrow against Scotland as we continue the learning process"
England's final match is against Scotland tomorrow, 1pm start. We will be poolside again to bring you all the action live from Aberdeen.
Game 2 match sheet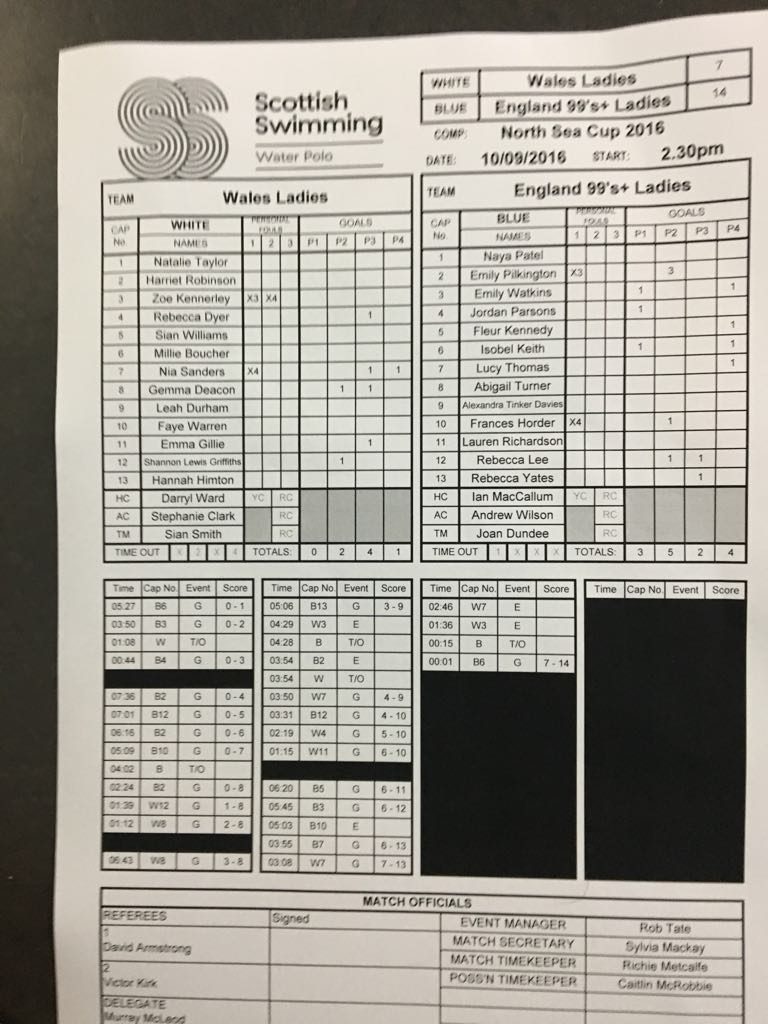 Game 3 result
A closely contested encounter saw Scotland senior women secure a win over the England 1999s, 7 – 6. England's disappointment at the loss was tempered by the award of the tournament's MVP accolade to Naya Patel, England's goalkeeper. Well done Naya!